The point of greatest eclipse (totality phase during 4 min 9 sec) was located in the middle of the Pacific Ocean east of Indonesia where about 10 million people lived inside the totality path. To observe the 2016 March 8-9 total solar eclipse, I proposed tours only in eastern Indonesia, in the Northern Maluku, where the ground weather prospects were the best and the duration the longest. However the local infrastructure was fairly limited. The Woleai atoll, belonging to Micronesia, was offering the longest land-based duration very close to its maximum but its airstrip was out of order so the logistics would have been far too complex. There were numerous viewing locations along the path, however paying close attention to the weather patterns and local terrain topography was mandatory unless you were on a cruise ship in the Pacific Ocean where the sky was usually clearer. Moreover the 2015-2016 El Niño episode did somewhat improve the weather prospects in Indonesia.

You can use this solar eclipse calculator to compute the local circumstances of the eclipse, and the solar eclipse timer notifies the beginning of the various events. A time exposure calculator is there to help you choose your camera settings.
---
Click on thumbnails for a larger version


| |

|
The Woleai atoll, nearly spot on the centerline with a totality duration of 4 minutes and 3 seconds (only 6 seconds short from the maximum), would provide a nice setting for the solar eclipse. Unfortunately its accessibility is at best difficult, its runway being out of order and requiring repairs.
Technically we could bring in a Falcon 7X business aircraft as the runway length is sufficient for landing and take-off. However because of the state of the runway it's impossible.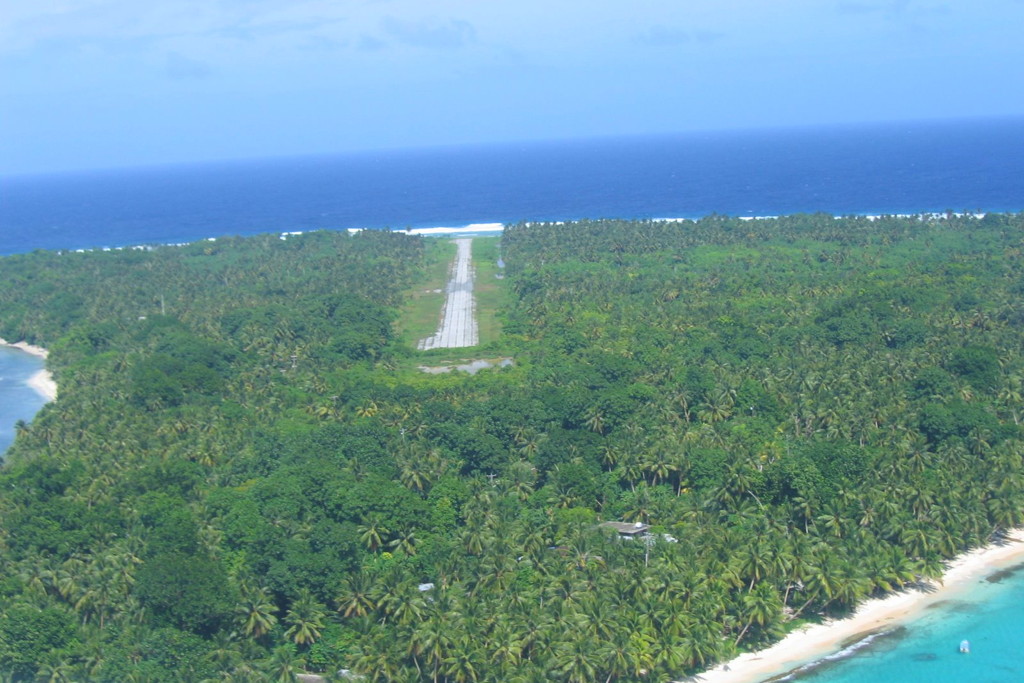 Woleai atoll airstrip (2,600 feet or 800 meters) needing heavy repairs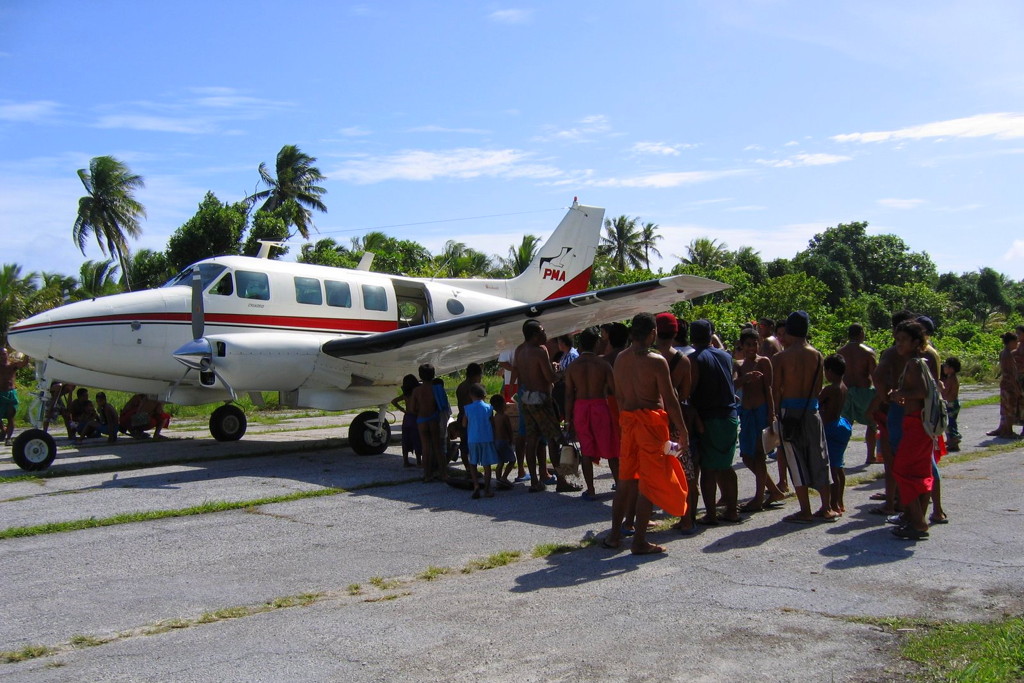 Light aircraft and villagers on the Woleai atoll damaged airstrip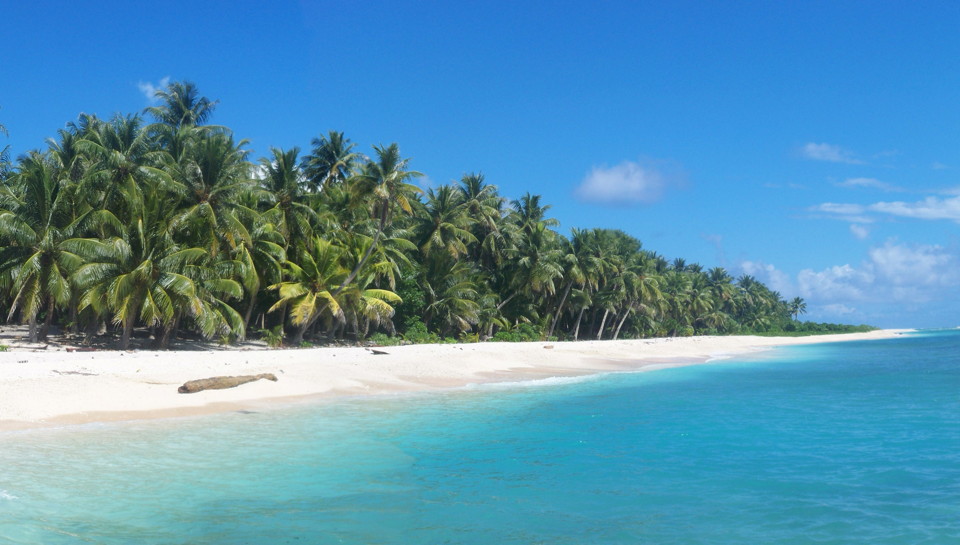 Potential viewing site


| |

|